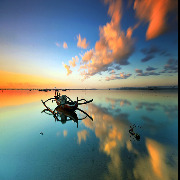 2015-06-18 00:00:00
Started :
1489 day(s)
2015-06-22 00:00:00
Started :
1485 day(s)
Village

,

Sitges

,

16 C Joan Tarrida

,

Spain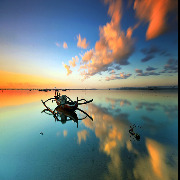 Description
Welcome to Europe's No 1 Beach Pride
Gay Pride Sitges 2015's centrepiece will once again be the Pride by the Promenade where every day the Gay Pride Village will keep you entertained by the Mediterranean.. kicking off every evening with the stunning Sitges Pride T-Dance!
The line-up includes,  live Concert tributes to Beyonce, Queen and the Spice Girls. Saturday night will be dedicated to the legends of Disco with the return of Boney M, last seen in Sitges in 2012. They will be joined by the ultimate ABBA tribute!
The RED Night and After Party is a new addition and will raise much needed funds for local AIDs charities. The entire town will be dressed in RED to show solidarity and support.
The White Night (Where the entire Village is in White) will return for its 6th year. On Saturday, the hotel Antemare will once again host WET – The Sitges Pool Party. This event has become one of the most popular of pride, so book your tickets well in advance.
Bunker, Sitges biggest cruise club will host  THE BLACK NIGHT, the biggest fetish event of the season. Its purpose built for cruising with a huge maze and space for more than 500 guys!  The Pride Parade will return on Sunday the 21st of June from 17.00.
SUPERHEROS, a new event with Lady Diamond will close the proceedings. It will feature a masked ball, so its the perfect excuse to dress-to-impress on your last night of pride! And of course, each day the PRIDE T DANCE will kick off from early evening in the Gay Village, the perfect way to end a day at the beach and watch the sun set over the Mediterranean!
Informations
Categories:
Frequenting:






Participants and interested FB module
Audience:
Gay
Homepage:
http://www.gaysitgespride.com/
Homepage 2:
https://www.facebook.com/gaypridesitges?fref=ts